Mindfulness in Schools & Communities
Mindfulness in Schools
Illumination provides mindfulness training to educators and students and curriculum for educators to teach and practice mindfulness with their students.  Mindfulness has been proven to improve the following:
Ability to focus, emotion regulation, stress reduction, resilience, compassion, and self compassion 

Academic and work performance

Athletic performance

Positive parenting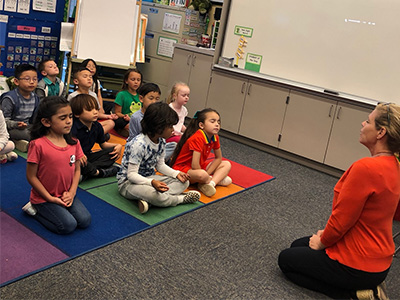 Grade K-2
Practicing awareness and self-regulation from a young age can help students develop healthy emotions and a keen mind as they progress through school.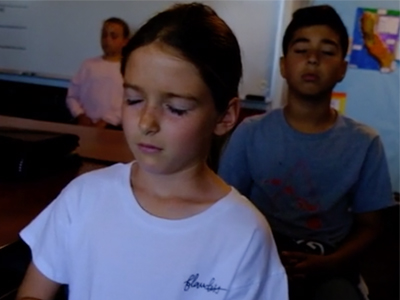 Grades 3-6
As students begin to cement their feelings about learning and school, including mindfulness lessons in school curriculum can help build confidence and curiosity.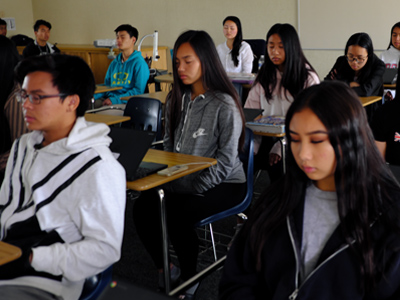 Middle & High School
Our expanded program for middle and high schoolers is designed to be implemented year-round, guiding students through a journey of self-awareness.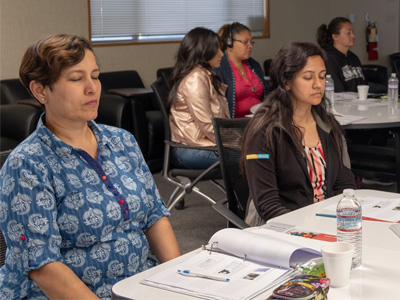 Adults
Whether you're a career professional or working to advance your personal life, our mindfulness lessons for adults can help you achieve the confidence and peace of mind you need to reach your goals.
What Sets Us Apart
Today, there is a growing trend of mindfulness practices in schools and other public environments. Illumination Institute offers a few unique advantages over other mindfulness programs to make our services as simple, accessible and versatile as possible:
Original guided audio practices: At the heart of mindfulness is the need for practice. Regular integration of mindfulness into the school, home or professional environment is key to achieving personal progress. That's why we post our own, original audio practices to our website, providing anyone who registers with free 24/7 access to a wide range of mindfulness exercises and techniques. Our audio practices are customized for every age group from kindergarten through adulthood.

Simple and easy to follow: Mindfulness is a basic concept that can be grasped by children, teens and adults alike. Our lessons are designed to be simple and easy to follow. All you have to do is find a quiet place to sit down, and press play.

Web-based approach:  Instead of sending mindfulness instructors to public schools, which limits availability, Illumination Institute takes a web-based approach. We encourage existing teachers interested in seeing the effects of mindfulness in their classrooms to simply register as an instructor on our website and receive a complete packet with a curriculum guide, transcripts of our audios and access to all of our lessons. This means we can work with schools, businesses or organizations in any location.

Customization: Another way we expand our reach is through customization of mindfulness programs. We understand that no one understands the needs of individual students like their teacher does, and we encourage teachers to customize our lessons as they see fit. Teachers can use our audio scripts as templates for their own lessons.

Flexibility: Need an introduction to mindfulness for staff members? We'll create a mini workshop series just for you. Interested in customized lesson plans for children with special needs? We'll work with you to develop a set of curriculum that works. Want to schedule a public question-and-answer session about mindfulness, discussion or presentation? We'll either deliver in person or reach you via webinar.

Donations: We're a nonprofit organization that runs primarily on donations from our community. Spread the love with a donation today.
Mindfulness in Communities
Illumination has provided mindfulness training workshops to the following professionals and communities:
Mindfulness Professional Training Workshops:
Medical and Dental Professional and Administrative Staff
School Counselors, Psychologists, Social Workers and Staff
Attorneys
Mindfulness Community Trainings Workshops:
Parents from School Districts
Parents and Family Members of developmental/intellectual disability children and adults
Cancer Patients
Senior Communities
Questions or comments? Contact us using the form below.