From California to Alaska to Laos, Illumination Institute has been proud to share our mindfulness program with schools both local and international. Though only a few months in, students are reporting increased self-reflection, decreased anxiety and an overall greater sense of calm. We have enjoyed following each school along the sidelines and seeing how they have tailored the program to suit their student population.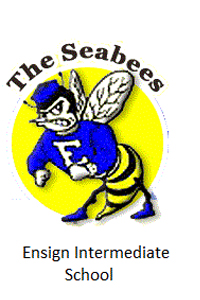 Todd Tucker is a teacher at Ensign Intermediate School of the Newport Mesa Unified School District in Newport Beach and Costa Mesa, California. Todd has been incorporating mindfulness into his weekly Life Skills classes, and has found that his students respond best to him playing the pre-recorded audio lessons and then following up with a discussion. Todd explains, "The students really enjoy your audio teaching and ask to do it every week. Many students have claimed practicing your mindfulness allows them to restart their day, get back to balance and calm whatever stresses they have at the time." Todd also has found that our program is helpful to him as a teacher, claiming that "this has also helped me become more mindful and present in my day-to-day interactions." 
On the complete opposite side of the world, ethics teacher Jamie McCahill has seen similar results with his students. Jamie Mc Cahill teaches at Vientiane Pattana School (VPS) in Vientiane, Laos, and has been incorporating the Illumination mindfulness program into his Ethics classes. VPS is an international school which provides pre-primary, primary and secondary classes. Jamie teaches 135 students in grades 7 to 12 and has had great success using our expanded full-year curriculum. Rather than using the pre-recorded audio lessons, Jamie has been using our audio scripts to lead his classes in the practice himself. Jamie recounts, "Some weeks after beginning to implement mindfulness into our ethics curriculum, I noticed some students really beginning to get into it, and being able to become much more aware of their thoughts, feelings and emotions. Their focus and self-reflection skills have improved, and there is just a general sense of calmness in the classroom." Like Todd Tucker, Jamie has also discovered that our program benefits teachers. He observes, "After my first experience of practicing mindfulness, I felt calm, relaxed, focused and ready to work."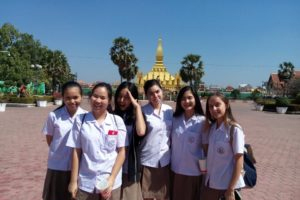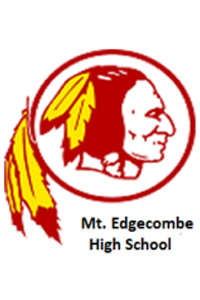 The sense of calmness is a common thread that Kerry McAdams has also noticed with her students at Mount Edgecumbe High School (MEHS) in Sitka, Alaska. MEHS is a public boarding school whose student body is approximately 95 percent from rural Alaska. After having taught 24 mindfulness sessions to a total of 420 students using our curriculum, including the pre-recorded online mindfulness practices, Kerry was shocked by the feedback she received from the students. After each session, Kerry saw the immediate results of very relaxed kids discussing how they hadn't expected it to work so well. "It was nothing short of a huge success," Kerry sums it up. One student told Kerry that "he thought this could really help him with anxiety when he's out in the village."  
We are so honored to be able to work alongside these wonderful teachers and students, and strive to continue to improve our programs based on their feedback. We are also grateful to all of our donors who have made this journey possible. Thanks to you, we can keep our program free and accessible to anyone, anywhere in the world.
If you or anyone you know is interested in bringing mindfulness to your school, your business or any other organization, please feel free to contact us. We are here for you and always excited to share what we have found to be incredibly empowering.
Sincerely,
Illumination Institute