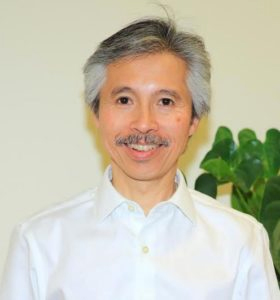 Since the introduction of mindfulness by Jon Kabat-Zinn, Ph.D. almost 40 years ago, Dr. Kabat-Zinn's Mindfulness-Based Stress Reduction Program (MBSR) has been practiced in over 700 hospitals, medical centers, and clinics across the globe. The MBSR program began when Dr. Kabat-Zinn was able to successfully treat  chronically ill patients at the University of Massachusetts Medical School, and  there has been substantial research demonstrating the program's effectiveness in improving mental and physical health.  Today, mindfulness has found its way into our mainstream society, and is currently practiced in businesses, sports teams, prisons and education.  
The emerging integration of mindfulness in education could not be any more timely. Students now more than ever experience a wide range of stressors, from demanding academic programs to peer pressure to social media and more. This can result in difficulty focusing, regulating emotions and coping with stress, which in turn can cause anxiety, depression, and in many cases, even suicidal thoughts.  
Illumination Institute was founded in 2016 to promote mindfulness in education. As a 501(c)(3) nonprofit organization, we train and support teachers to integrate mindfulness into their classrooms.
Following a short teacher mindfulness training course, which can be offered online, we provide a simple and complete turn-key mindfulness curriculum to the teachers. The curriculum ranges from a one-semester course of 14 weekly lessons to a full-year program with 32 weekly lessons. The weekly lessons can be as short as 10 minutes or as long as 50 minutes, entirely depending on your time and preferences. Separate curricula are available for grades K-2, 3-5, 6-8 and 9-12.   
The core of our curriculum consists of pre-recorded, guided mindfulness practices separated by age groups. Each curriculum is arranged in a systematic, age appropriate and pedagogic manner ready for classroom or personal use. All recordings are accessible online 24/7 and can be downloaded for offline usage. We also provide written scripts of the same guided practices for teachers who prefer to personally guide mindfulness practices in class. For each lesson, we also provide a PowerPoint presentation, suggested classroom discussion questions and a short description of the lesson. All teachers are provided with a concise Teacher's Manual. 
The Illumination curriculum is designed to be customizable to fit the needs of the teachers and the students. We are currently developing a mindfulness program for special education students. 
Illumination Institute's mindfulness program is now being practiced in schools locally and internationally in California, Alaska and Laos. The Ensign Intermediate School of the Newport Mesa Unified School District in Costa Mesa, California is using our mindfulness program as part of its Life Skills classes with great responses from the students. The international Vientiane Pattana School in Laos is integrating our mindfulness program in its Ethics classes with noticeable improvements in the students' awareness. A teacher at Mount Edgecumbe Boarding School in Alaska with predominantly students from rural areas was surprised to find overwhelmingly positive responses from students after a 45-minute mindfulness lesson based on our curriculum.
I would like to invite you to read our article Mindfulness across Borders to learn more about how the teachers and students at these schools find mindfulness has helped them. 
The positive feedback we've received from the teachers and students we've worked with so far has greatly encouraged us to continue our mission in bringing mindfulness into classrooms around the world. We are particularly grateful for your continuing support, encouragement and partnership in making our schools a more productive and enjoyable place for the students and the teachers, as well as equipping students with important life skills they can use beyond the classroom.  Our journey has only just begun.  
From our hearts to your hearts, 
Brian H. Ton 
Founder and Executive Director 
Illumination Institute